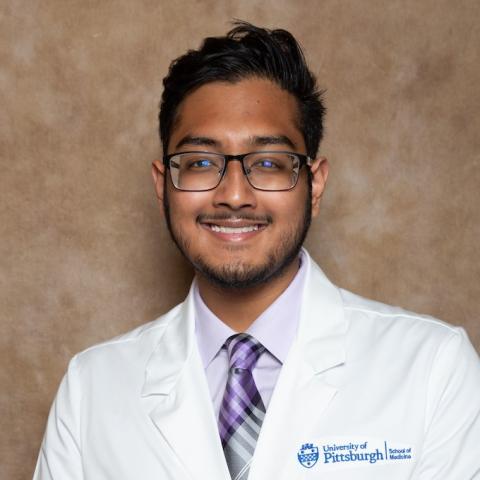 PSTP student Ronit "Papai" Kar recently competed in The Pitt Challenge 2022 hackathon where his team placed and won a grand prize of $1000. The prize-winning
submission was for "Fosco," a mobile application that assists patients with congestive heart failure to increase health awareness, educate them on their
condition, and using the sensors in their smart phone to monitor for signs of volume overload.
"I really enjoyed combining my engineering skillset with my growing clinical knowledge. Being able to write code, prototype solutions, and pitch our solution
are all skills I hope to further develop and utilize to supplement my research and projects in the future."
Before joining the PSTP, Papai received his Bachelor's Degree in Biomedical Engineering from the University of Texas at Austin in 2021, and has enjoyed
working with academic institutions, medical device companies, and government bodies to create biomedical solutions.
For more information about The Pitt Challenge and Fosco, go to
https://devpost.com/software/fosco