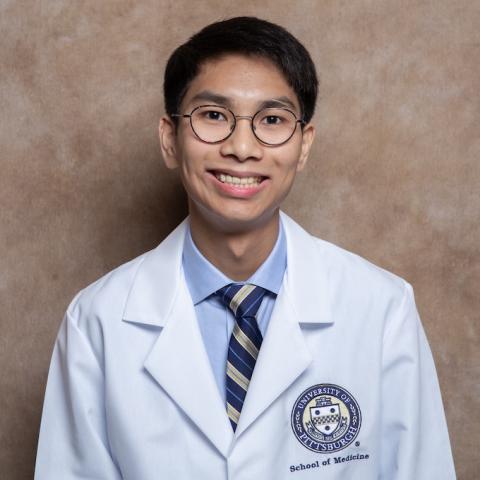 Joey Hsu, a current MS3 student in the PSTP, traveled to Seattle, WA this May to receive the American Academy of Neurology's (AAN) Futures in Neurologic Research scholarship.
In addition to the scholarship award, he was also selected to give an oral presentation on his project, "Left Rostral Prefrontal Connectivity Links Thalamic Stimulation to Changes in Abstraction" in the AAN presentation series titled Neuroscience in the Clinic: Neurobiology of Learning and Memory. Joey was mentored on this project by Luke Henry, PhD.
Congratulations, Joey!!